Tommy Defendi & Devin Dixon from Size Matters
Now Available on Harry Boyz 46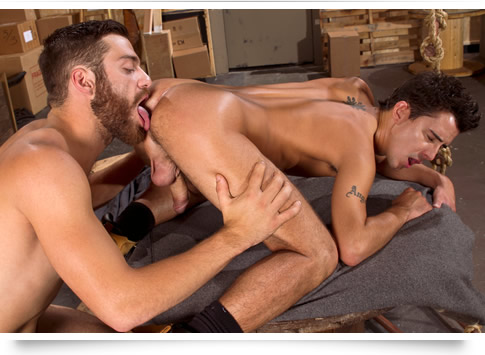 You know it when you see it, no need to drag out the ruler: Size Matters. This Monster Bang release, focusing on Big Dicks and the Holes They Fill puts four bottoms on notice to wrangle four mighty large hunks of man-meat. Director Bruno Bond celebrates the flavor of men in Size Matters, highlighting expert cock sucking skills, as each young man, in a jock strap, services his older, hung partner. Boomer Banks takes a back seat to no one in the size department. Young stud Trelino sets out to earn his Sword Swallowing and Hole Stretching merit badge by putting his hands, hole and mouth to work on Boomer's endowment. Seamus O'Reilly wins Gold using his hollow cheeks and accepting hole to bring Landon Conrad to the heights of ecstasy. Plus, it's always hot to see a huge cocked bottom like Seamus taking it from another endowed stud like Landon. Tommy Defendi gets the royal treatment from Devin Dixon, who finds new ways to bend his body to take as much dick as Tommy can deliver. Trenton Ducati's abs, pecs and cheekbones are stone-chiseled, and his square-jawed, green-eyed good looks inspire tight-bodied gymnast Armond Rizzo to open wide at both ends for a rousing hard time. When "large" is not big enough, turn to Monster Bang to give the extra inches you desire, because we all know Size Matters.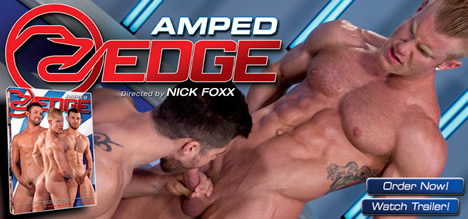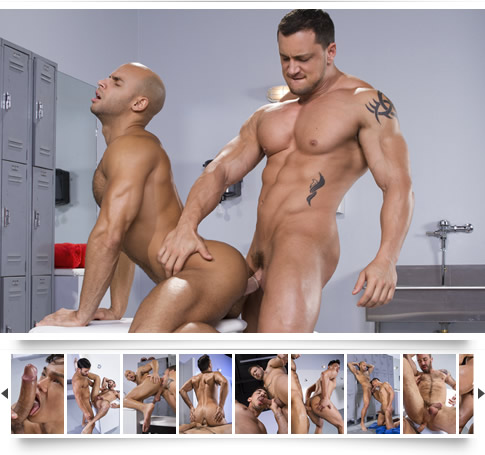 The Beef Squad plays ball and plays hard. They win on the field, and they celebrate their manhood and muscle off the field in heated, athletic and sexual exchanges. Whatever sport they play, their best moves are found in the locker room, filled with ripe, seedy aromas and uninhibited fucking. Director Steve Cruz coaches this muscled team whose sport is filling hungry mouths and hot holes with fat cocks. Linebacker Joey D, a mass of smooth, sculpted beef, rams Sean Zevran's tight-end after receiving a fevered blowjob. Champion dick sucker, Adam Avery, shows off his skills on teammate Austin Wolf, who cock-whips, face-fucks and finger-gags, Adam until his mouth foams. Austin doesn't stop until he's gorged himself on Adam's hole: eating it, thumb jamming it and fucking it. MVP Dorian Ferro hooks up with talent Jack Giles in a shower big enough for the whole squad. Making out under the spray, Jack targets Dorian's scrumptious ass. Dorian finger-fucks himself while Jack rims him. Jack scores when Dorian lands his hole on Jack's cock for a feverish ride. After a grueling practice, Eli Lewis blows off some steam with Sean Zevran. Eli gives him a spit filled hummer and shows off his athleticism by spreading his long legs for a multi-position fuck. Every player on the Beef Squad shoots and scores in this steamy locker room, where the team's goal is to get you off.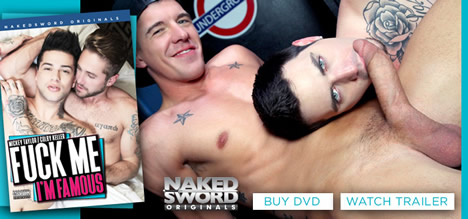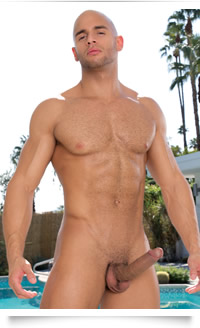 Whether top or bottom, hairy or smooth, A-Team Exclusive Sean Zevran is always hard and ready for action! This muscle stud is one of the most versatile performers in the A-Team roster, wielding his impressive bodybuilder physique and massive endowment with power and poise. His tight hole and perfect bubble butt are as legendary as his nearly nine inch cock, and it's all on display in his impressive videography. With over 20 appearances in films by Falcon Studios, Raging Stallion, and Hot House, Sean still gives his fans something fresh and exciting with each new performance. Check him out in recent releases, Heated, Part Two from Falcon Studios, Fire and Ice from Hot House and the locker room fantasy Beef Squad from Raging Stallion, in which muscled linebacker Joey D rams Sean's tight-end after receiving a fevered blowjob. With Sean's incredible strength and stamina, it's no surprise he has lots of new appearances in the works, including a steamy scene in the upcoming Falcon snow movie, Tahoe - Snowbound.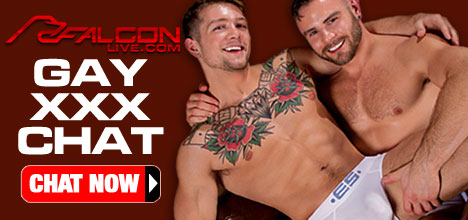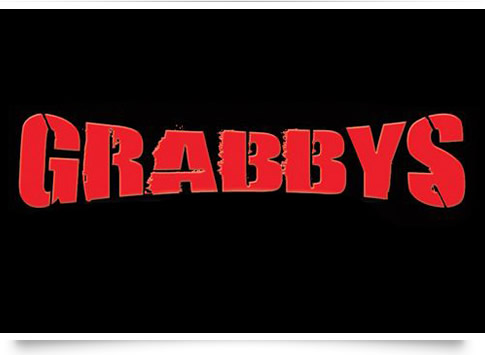 Falcon Studios Group Shines with 84 Grabby Award Nominations
Total Exposure 1 & 2 Snag 10 Nods & VIP - The Hustle/After Hours Claims Seven
Falcon Studios Group and its elite roster of A-Team Exclusives have piled up a staggering 84 total nominations from the biggest awards show in the gay adult entertainment industry, The Grabby Awards, which announced the 2016 nominees today in Chicago.
Total Exposure 1 & 2, Steve Cruz and Nick Foxx's revealing, honest and ultra-sexy look at the real sex and lives of A-Team Exclusives, scored 10 total nominations including, Best Screenplay, Best Videography, Best Group, Best Duo (Ryan Rose & Andrew Stark), Best Director (Steve Cruz & Nick Foxx), Hottest Flip (Andrew Stark & Ryan Rose), Hottest Rimming and Best Movie.
VIP - The Hustle/After Hours, Tony Dimarco's two-part depiction of what happens behind the velvet ropes of a Las Vegas male strip club, came in with seven nominations, including Best Screenplay, Best Videography, Best Duo (Johnny V & Alex Mecum), Best Director and Best Supporting Actor (Johnny V), Hottest Rimming and Best Movie.
Hot Membership Site Scenes Available Now!



Falcon Studios Group Models Appearing Live in a City Near You.
March 18-19: Boomer Banks & Rocco Steele at Parliament House, Orlando, FL
March 19: Johnny V at Vice Versa, Morgantown, WV
March 19: Ryan Rose at Epic Nightclub, El Paso, TX
April 2: Johnny V & Austin Wolf at BS West, Scottsdale, AZ
April 30: Johnny V at Club Krave, Blue Island, IL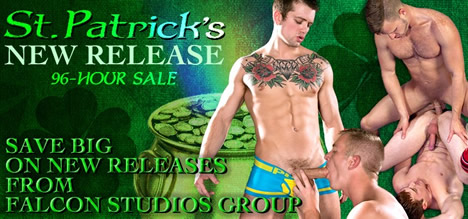 'Sup HUNT Studs,
Nothing gets us excited here at HUNT like big, strong, powerful muscle! In this week's issue, we bring you all the energy and attitude that comes with hard, ripped men getting it on! Read on for electrifying news featuring beefy jocks, giant supercocks, horny handymen, new releases, free content galore and a ton of Falcon Studios Group award nominations.
In Breaking News, Falcon Studios Group received a whopping 84 nominations for the 2016 Grabby Awards. We are honored and grateful to the Grabbys and all the team members and models who made it happen. One superstar who received a hand full of major performer nominations, including Performer of the Year, is A-Team Exclusive Sean Zevran.  Watch him take things up a notch in our Model Spotlight. The versatile muscle hunk always gives powerful performances in every scene, whether he's top, bottom, or both!
For even more of Sean, plus loads of other hot jocks, check out the Free Action Gallery where we've collected the hottest action shots from Steve Cruz' latest Raging Stallion locker-room fantasy, Beef Squad. These guys are big, and you can bring home your own "big one" after checking out our Special Feature this week, which is all about Toys! Toys! Toys!…Supercocks, Signature Cocks, Balls, Manrammers, Butt Plugs, and more, plus you'll learn how we've permanently reduced the prices of Supercocks and Signature Cocks by $10 each.
Big things are happening in Studio News this week. First up, check out the new Falcon Edge feature, Amped, now available on DVD and Download, as well as the latest movie release from NakedSword Originals, Fuck Me I'm Famous.  Get more info on the debut scene from Raging Stallion's construction themed feature Erect This, where A-Team Exclusive Tegan Zayne gets the ride of his life from smooth, muscled Jacob Taylor. We also have a debut scene starring A-Team member Jimmy Durano with Scott Riley from Tahoe - Snowbound on FalconStudios.com.
Finally, grab the excitement of our Free Scene Download this week, featuring mega-hung Tommy Defendi getting down and dirty with Devin Dixon. Originally from Monster Bang's Size Matters, this scene is now available on the new collection, Hairyboyz Vol. 46.
For great deals on our DVDs and Scenes, check out the latest promotions from Falcon Studios Group.  Get even better deals on multi-DVD packs in the extension of our Daylight Savings 71 Hour Pack Sale! Take advantage of JOCKS Deep Download Discounts, where you get 50% off nearly every JOCKS scene.  Save big in our Compilation & Collector's Edition Closeouts giving you up to 67% off hot DVDs. Plus, get new releases for as low as $20 each in our St. Patrick's Day New Release 96 Hour Sale!
Enjoy,
The HUNT Staff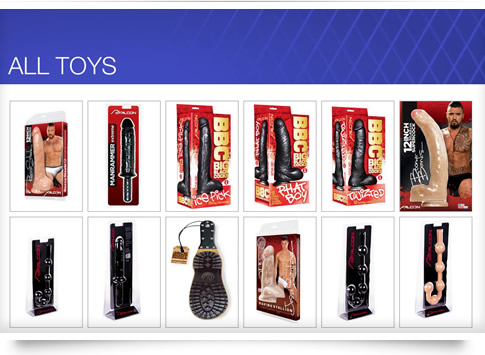 TOYS! TOYS! TOYS! & Dongs Reduced
The Falcon Studios Group Store is your one-stop shop for the best All-American porn and super satisfying, high quality toys! Check out our unique selection of Supercocks, Signature Cocks, Manrammers, Balls, and Butt Plugs. Now is the time to indulge in your favorite pleasure-enhancing toys and guarantee yourself constant sexual gratification. Plus, now you can feel what it's like to be fucked by a porn star, because we are permanently dropping the price of all our dongs - Supercocks & Signature Cocks - by $10 each!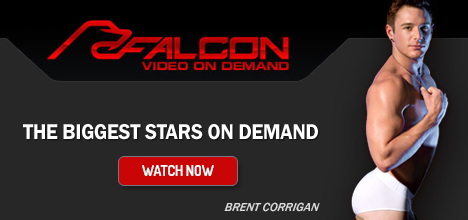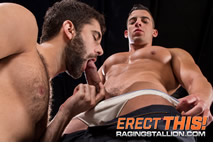 Erect This! Exclusively Debuts on RagingStallion.com - RagingStallion.com announces the exclusive premiere of the first update from the construction-themed feature Erect This! starring A-Team Exclusive Tegan Zayne and beefy stud Jacob Tyler as handymen who get handy with each other. The scene will go live on RagingStallion.com on March 11, followed by the availability of the DVD and scene downloads on April 1, 2016 on the Falcon Studios Group Store. Read Full Story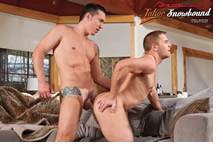 Tahoe Snowbound Fires Up FalconStudios.com with Premiere Update - FalconStudios.com announces the world premiere of Tahoe - Snowbound. Award-winning director Tony Dimarco turns up the heat in snow-covered Lake Tahoe in this debut scene, featuring A-Team superstar Jimmy Durano and gorgeous Scott Riley in a three-position sex-fest finishing in a frenzied facial. Read Full Story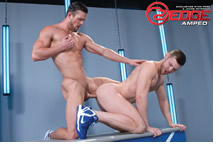 Falcon Edge's Amped DVD & Downloads Electrify - These passionate power exchanges directed by Nick Foxx send shockwaves of testosterone and take Falcon to the Edge. The new release, now available on DVD and for download from the Falcon Studios Group Store, is a high-voltage sexual romp powered by six energized hunks. Read Full Story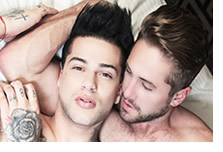 Fuck Me I'm Famous Debuts from NakedSword Originals - In this decade of social media, Snapchat, and reality TV. everyone gets their 15 minutes but these smoking-hot cross-over stars are going mainstream and hitting it big. You know you've reached rockstar status when your pickup line is Fuck Me I'm Famous. Read Full Story